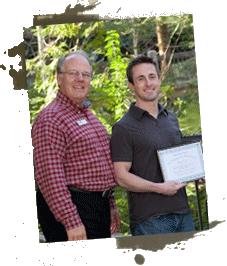 Shawn Grady is the author of the novels Through the Fire, Tomorrow We Die & Falls Like Lightning. Named "Most Promising New Writer" at the 39th Annual Mount Hermon Writers Conference, he signed his first book deal in 2008.
Shawn has served for over fifteen years as a firefighter and paramedic in northern Nevada. From fire engines and ambulances to ladder trucks and helicopters, Shawn's work environment has always been dynamic. The line of duty has carried him to a variety of locale, from high-rise fires in the city to the burning heavy timber of the eastern Sierras.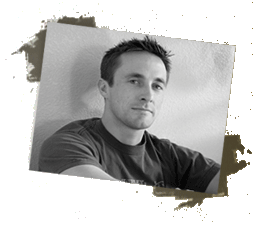 After graduating from James Logan High School in Union City, California, Shawn attended Point Loma Nazarene University in San Diego as a Theology undergrad. From there he proceeded on to acquire a Fire Science degree and Paramedic certification through Truckee Meadows Community College in Reno, Nevada.
Shawn often teaches and mentors on the subject of writing. He has toured and spoken along the U.S. west coast and in Canada and is involved locally in writing education.
Shawn currently lives in Reno, just outside of Lake Tahoe. He enjoys spending time in the outdoors with his wife, three children and yellow Labrador.
-Book Shawn to speak at your event
Stay Connected: